Finding God's Will, Part 1                     Sun., Oct. 5, 2014            
"The Right Place at the Right Time"
Therefore, I urge you, brothers and sisters, in view of God's mercy, to offer your bodies as a living sacrifice, holy and pleasing to God—this is your true and proper worship. 2 Do not conform to the pattern of this world, but be transformed by the renewing of your mind. Then you will be able to test and approve what God's will is—his good, pleasing and perfect will.  Romans 12:1-2 (NIV)
Title: "The Right Place at the Right Time".  Can imply LUCK.  But in Christ, there is no such thing as LUCK.  Rather if you are committed to Jesus doing what He wants following Him, then you will always be in the right place at the right time, because God goes before you preparing the way.  Rather than LUCK we believe in PROVIDENCE.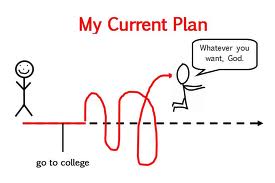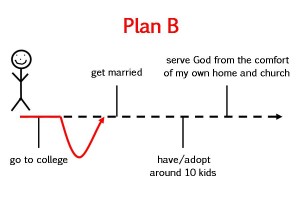 Different theories about the will of God:
Some think it's like a game of HIDE-AND-SEEK. God hides His will and we seek it something like finding Easter eggs.
Others view finding God's will something like a LOTTERY WHEEL. You spin it and just hope it lands on the right place.  Kind of like opening your Bible randomly and pointing.
Still others use the FLEECE METHOD. This comes from the story of Gideon in Judges 6 when He was struggling to know if God was with him.  He prayed, God I'm going to lay this lamb skin fleece out and if the dew falls on the fleece but the ground is dry, then I'll know I'm in God's will.  God did it and Gideon wrung a whole bucket of water out of the wet fleece.  But, Gideon needed a little more confirmation so asked a second time, Now I'll lay this fleece out again and if the fleece is dry while the ground is wet, then I'll know I'm in your will.  We play this out with a little different variation:  Lord, I want to have a relationship with ______, so if you want me to please let my phone ring within five minutes.  Lord, I want to buy that car, so if you want me to do that let someone drive that very car by me within five minutes.  We can go even further, I've heard of someone contemplating having an affair, and they prayed, Lord if you want me to enter into this relationships let me have contact with ___________ today.
There are all kinds of other ways.
The COINCIDENCE METHOD. I was walking out of Starbucks and met this guy who said, I want to invite you my church so I figured this must be God's will.
Some folks are actually afraid of God's will and subscribe to what could be called the CLOBBER METHOD. God's version of "Don't Ask, Don't Tell."  I just leave God alone and if He wants me to know His will He can clobber me over the head with it.  After all He might want me to do something I don't want to do.
Three Basic Assumptions:
 1.  God

HAS

a will for your life.
11 For I know the plans I have for you," declares the Lord, "plans to prosper you and not to harm you, plans to give you hope and a future. 12 Then you will call on me and come and pray to me, and I will listen to you. 13 You will seek me and find me when you seek me with all your heart.  Jeremiah 29:11-13 (NIV)
 2.  God

WANTS

you to

KNOW

His will.
Video:  Bruce Almighty
7 In him we have redemption through his blood, the forgiveness of sins, in accordance with the riches of God's grace 8 that he lavished on us. With all wisdom and understanding, 9 he made known to us the mystery of his will according to his good pleasure, which he purposed in Christ,   Ephesians 1:7-9 (NIV)
3.  God will

COMMUNICATE

with you in the most

OBVIOUS

way.
You will show me the path of life; in Your presence is fullness of joy; at Your right hand are pleasures forevermore.  Psalm 16:11 (NKJV)
Your word is like a lamp for my feet and a light for my path.  Psalm 119:105 (NCV)
Two Things you need to know about God's will:
The Crucial First Step involves LINING UP WITH HIM.
GIVING UP and TAKING UP.
3 For this is the will of God, your sanctification: that you abstain from sexual immorality; 4 that each one of you know how to control his own body in holiness and honor, 5 not in the passion of lust like the Gentiles who do not know God;   I Thessalonians 4:3-5 (ESV)
38 For I have come down from heaven, not to do my own will but the will of him who sent me. 39 And this is the will of him who sent me, that I should lose nothing of all that he has given me, but raise it up on the last day. 40 For this is the will of my Father, that everyone who looks on the Son and believes in him should have eternal life, and I will raise him up on the last day."  John 6:38-40 (ESV)