The God Questions, Part 2                                    Sunday, September 14, 2014
"Which Way is Up?"
22 So Paul, standing in the midst of the Areopagus, said: "Men of Athens, I perceive that in every way you are very religious. 23 For as I passed along and observed the objects of your worship, I found also an altar with this inscription, 'To the unknown god.' What therefore you worship as unknown, this I proclaim to you. 24 The God who made the world and everything in it, being Lord of heaven and earth, does not live in temples made by man, 25 nor is he served by human hands, as though he needed anything, since he himself gives to all mankind life and breath and everything. 26 And he made from one man every nation of mankind to live on all the face of the earth, having determined allotted periods and the boundaries of their dwelling place, 27 that they should seek God, and perhaps feel their way toward him and find him. Yet he is actually not far from each one of us, Acts 17:22-27 (ESV)
We live in a world full of options.  That's what Paul faced that day on Mars Hill.  So, is it possible to know which one is the real road – the real way – the right path?
Overwhelmed by Choices at the Supermarket
Life used to be much simpler. Consider the following choices at your typical American supermarket or Big Box store:

Crest toothpaste: 27 varieties
Tartar Protection
Multicare Whitening
Pro-Health Night
Baking Soda and Peroxide Whitening
Extra White with Scope Outlast
Cavity Protection
3D White Vivid
Whitening Deep Clean
Campbell's condensed soup: 53 varieties
Tropicana Pure Premium Orange Juice: eight sizes, from 8 to 128 ounces
Breyers ice cream or frozen dairy dessert: Natural, French, Half the Fat, No Sugar Added, Extra Creamy, Homemade, Lactose Free, CarbSmart (and that's just for vanilla ice cream)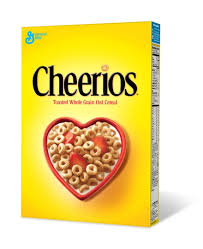 Original
Honey Nut
Honey Nut Medley Crunch
Apple Cinnamon
Banana Nut
Frosted
Chocolate
Multi Grain
Multi Grain Peanut Butter
Dulce de Leche
Cinnamon Burst
Tide liquid laundry detergent: Original Scent, Plus Febreze, Plus Febreze Sport, Free & Gentle, Plus Bleach Alternative, Coldwater, Clean Breeze, Mountain Spring, Plus Downy, With Acti-Life
Head & Shoulders shampoo: (25)
Active Sport
Old Spice
Deep Clean
Hair Endurance
Refresh
Extra Strength for Men
Citrus Breeze
Ocean Lift
Dry Scalp Care with Almond Oil
Classic Clean
Sensitive Scalp Care
Itchy Scalp with Eucalyptus
Smooth & Silky
Extra Volume
Green Apple
Damage Rescue
Extra Strength
Clinical Strength
For Men Hair Retain
Anti-Hair Fall, plus five more
Little wonder, then that a 2014 Consumer's Reports survey of nearly 3,000 shoppers found that 36 percent "were overwhelmed by the information they had to process to make a buying decision."
Partial list of Coca-Cola (25)
Coke Classic
Diet Coke
Coca-Cola with Lime
Coca-Cola Citra
Coca-Cola Zero
Cherry Coke
Cherry Coke Zero
Coca-Cola with Raspberry
Vanilla Coke
Coca-Cola Black Cherry Vanilla
Coca-Cola Blak
Coke II (a.k.a. "New Coke")
Caffeine-Free Coke Classic
Caffeine-Free Diet Coke
Diet Coke Plus
Diet Coke with Lime
Diet Cherry Coke
Diet Coke sweetened with Splenda
Diet Coke Black Cherry Vanilla
Diet Coke Citra
Diet Vanilla Coke
Coca-Cola Plus – Green Tea Flavor
Coca-Cola Plus Fiber
Coca-Cola Light Sango
Coca-Cola with Orange
You will show me the path of life; in Your presence is fullness of joy; at Your right hand are pleasures forevermore.  Psalm 16:11 (NKJV)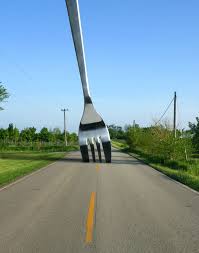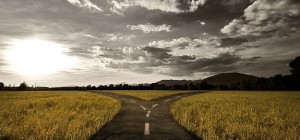 There is a way that seems right to a man, but its end is the way to death.  Proverbs 14:12 (ESV)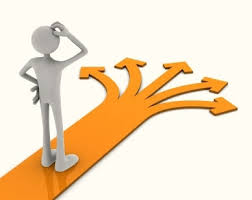 We live in a

BOTH

/

AND

world.
God is an

EITHER

/

OR

God.
19"I call heaven and earth as witnesses today against you, that I have set before you life and death, blessing and cursing; therefore choose life, that both you and your descendants may live; Deuteronomy 30:19 (NKJV)
Then Elijah stood in front of them and said, "How long are you going to waver between two opinions? If the Lord is God, follow him! But if Baal is God, then follow him!" But the people were completely silent.  I Kings 18:21 (NLT)
14 "Now therefore fear the Lord and serve him in sincerity and in faithfulness. Put away the gods that your fathers served beyond the River and in Egypt, and serve the Lord. 15 And if it is evil in your eyes to serve the Lord, choose this day whom you will serve, whether the gods your fathers served in the region beyond the River, or the gods of the Amorites in whose land you dwell. But as for me and my house, we will serve the Lord."  Joshua 24:14-15 (ESV)
The greatest sermon by the greatest teacher that ever lived.
It comes down to the greatest invitation ever given.
13 "Enter through the narrow gate; for the gate is wide and the way is broad that leads to destruction, and there are many who enter through it. 14 For the gate is small and the way is narrow that leads to life, and there are few who find it.  Matthew 7:13-14 (NASB)
21 "Not everyone who says to Me, 'Lord, Lord,' will enter the kingdom of heaven, but he who does the will of My Father who is in heaven will enter. 22 Many will say to Me on that day, 'Lord, Lord, did we not prophesy in Your name, and in Your name cast out demons, and in Your name perform many miracles?' 23 And then I will declare to them, 'I never knew you; depart from Me, you who practice lawlessness.'  Matthew 7:21-23 (NASB)
All roads

PROMISE

heaven, but …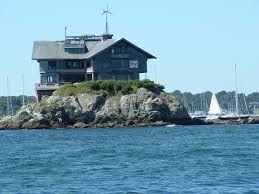 24 "Therefore everyone who hears these words of Mine and acts on them, may be compared to a wise man who built his house on the rock. 25 And the rain fell, and the floods came, and the winds blew and slammed against that house; and yet it did not fall, for it had been founded on the rock. 26 Everyone who hears these words of Mine and does not act on them, will be like a foolish man who built his house on the sand. 27 The rain fell, and the floods came, and the winds blew and slammed against that house; and it fell—and great was its fall."  Matthew 7:24-27 (NASB)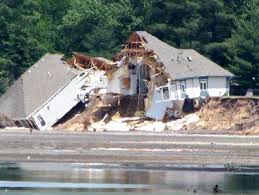 Ten vivid contrasts:
two gates; wide and narrow.
two ways; broad and confined.
two destinies, destruction and life.
two crowds, many and few. 
two trees, good and corrupt,
two fruits, good and bad;
two behaviors, saying and doing;
two builders, wise and foolish;
two foundations, rock and sand;
two houses, one stood and one fell. 
It's a very simple contrast.
You must

ENTER

.
Not enough to look…to admire…to study…to analyze…to critique…to be impressed.
You must enter the

GATE

.
7 Therefore Jesus said again, "Very truly I tell you, I am the gate for the sheep. 8 All who have come before me are thieves and robbers, but the sheep have not listened to them. 9 I am the gate; whoever enters through me will be saved.  They will come in and go out, and find pasture. 10 The thief comes only to steal and kill and destroy; I have come that they may have life, and have it to the full.  John 10:7-10 (NIV)
You must enter the gate

ALONE

.

You must enter the gate alone bringing

NOTHING

.
28 for in Him we live and move and have our being, as also some of your own poets have said, 'For we are also His offspring.' 29 Therefore, since we are the offspring of God, we ought not to think that the Divine Nature is like gold or silver or stone, something shaped by art and man's devising. 30 Truly, these times of ignorance God overlooked, but now commands all men everywhere to repent, 31 because He has appointed a day on which He will judge the world in righteousness by the Man whom He has ordained. He has given assurance of this to all by raising Him from the dead."  Acts 17:28-31 (NKJV)