The God Questions, Part 3
Sunday, September 28, 2014
"Who Cares?"
God did this so that they would seek him and perhaps reach out for him and find him, though he is not far from any one of us.  Acts 17:27 (NIV)
Does God Care?
Series:
1.      Is God real?  Is the Bible true?
2.      Are there many different ways to God?
3.      Does God care?  Who cares?
Lisbon, Portugal
Saturday, November 1, 1755
9.0 on Richter scale followed by a tsunami
As many as 100,000 people in Lisbon alone died.
Voltaire, Rousseau, and Immanuel Kant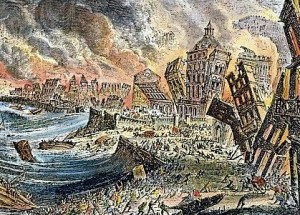 Indian Ocean tsunami of 2004.
Sunday, December 26, 2004.
230,000 people in 14 countries.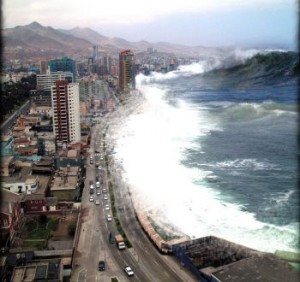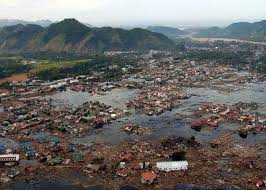 Where is God?
The Trilemma:
One of the earliest uses of the trilemma formulation is that of the Greek philosopher Epicurus, rejecting the idea of anomnipotent and omnibenevolent God (as summarised by David Hume).
1.     If God is unable to prevent evil, then he is not all-powerful.
2.     If God is not willing to prevent evil, then he is not all-good.
3.     If God is both willing and able to prevent evil, then why does it exist?
Why do bad things happen?
We all believe that such good things are possible.  We believe man can soar.
But we at other times realize the utter injustice and evil that exists all around us.
Carl Sandburg:
"There is an eagle in me that wants to soar, and there is a hippopotamus in me that want to wallow in the mud."
Gideon said to Him, "O my lord, if the Lord is with us, why then has all this happened to us? And where are all His miracles which our fathers told us about, saying, 'Did not the Lord bring us up from Egypt?' But now the Lord has forsaken us and delivered us into the hands of the Midianites."  Judges 6:13 (NKJV)
1 As he went along, he saw a man blind from birth. 2 His disciples asked him, "Rabbi, who sinned, this man or his parents, that he was born blind?"  3 "Neither this man nor his parents sinned," said Jesus, "but this happened so that the works of God might be displayed in him.  John 9:1-3 (NIV)
Derrick Coleman, Seattle Seahawks
Here's a moving back story about the Super Bowl and #40 for the Seattle Seahawks, Fullback Derrick Coleman. According to USA Today, "Coleman lost his hearing at the age of 3, and got by using hearing aids and an ability to read lips. Coleman was a star fullback in high school what was rated the #2 fullback in the country entering college. After a standout career at UCLA … Coleman put his name in for the 2012 NFL draft … and no one picked him." The 23-year-old California native defied the odds by pursuing sports despite coaches who couldn't communicate well with him, and people who picked on and didn't understand him. In a recent ad Coleman says, "They told me it couldn't be done, that I was a lost cause. I was picked on, and picked last. Coaches didn't know how to talk to me. They gave up on me, told me I should just quit. They didn't call my name. They told me it was over. But I've been deaf since I was three, so I didn't listen. And now I'm here, with a lot of fans in the NFL cheering me on, and I can hear them all." Aren't you glad God didn't give up on us? But it makes me wonder who I've given up on.
Why Has God Allowed My Pain?
1.      He has given us a FREE WILL.
I am giving you the choice between God's blessing or God's curse.  There will be blessing if you obey my commands.  Deuteronomy 1:2-27 (TLB)
2.      He uses pain to get our ATTENTION.
Sometimes it takes a painful situation to make us change our ways.  Proverbs 20:30 (GNB)
3.      He uses pain to teach us to DEPEND ON HIM.
We were crushed and overwhelmed … and saw how powerless we were to help ourselves; but that was good, for then we put everything into the hands of God who alone could save us … and He did help us!  II Corinthians 1:8-10 (TLB)
… it was the best thing that could have happened to me, for it taught me to pay attention to your laws!  Psalm 119:71 (TLB)
4.      He allows pain so that we can HELP OTHERS.
Why does God do this?  So that when others are troubled, needing our sympathy and encouragement, we can pass on to them the same help and comfort God has given us.  II Corinthians 1:4 (TLB)
Here's the promise:
And we know that for those who love God all things work together for good, for those who are called according to his purpose.  Romans 8:28 (ESV)
Video Clip from Slumdog Millionarie
'Slumdog Millionaire' Depicts God's Response to Suffering
Randy Alcorn, If God Is Good (Multnomah, 2009), pp. 368-369
The movie Slumdog Millionaire won eight Academy Awards in 2009 and gained popular acclaim. The story's poverty, violence, crime, and child exploitation provide a backdrop for a tender story between Jamal, a young man from the slums of Mumbai, India, and his unwavering love for Latika, a beautiful girl he met in the same slum. Jamal and Latika are tragically separated for years, and after they see each other briefly, she's taken from him again. Yet he never stops trying to find her.
Against impossible odds, in the last scene of the film Jamal and Latika finally reunite. He pulls back the long yellow scarf wrapped around her face and sees a long, captor-inflicted scar that disfigures her face. As she looks down in shame, Jamal, his eyes full of tears, holds up her face and kisses her scar. Not first her lips, but her scar. It's as if the scar itself is at last redeemed, somehow made beautiful.
The extraordinary power of the story lies in the depth of their love, forged in a context of years of injustice, evil, suffering, and separation. That climactic, love- filled moment could not have happened without the story's disturbing setting. He could not have kissed her scar if she had no scar.
Randy Alcorn concludes: "Though evil cannot be good, it can serve good purposes when contrasted with the beauty of God's goodness. Likewise, the climax of Revelation 21:4, when God wipes away all tears from every eye, could not happen without the billions of tears shed because of the evil and suffering we've endured (and inflicted). It could not happen had Jesus not borne it on the cross for us. In the same way, hasn't God in Christ kissed our scars?"
For I consider that the sufferings of this present time are not worth comparing with the glory that is to be revealed to us.  Romans 8:18 (ESV)